Egyptian troops killed in militant attacks in the Sinai Peninsula
Comments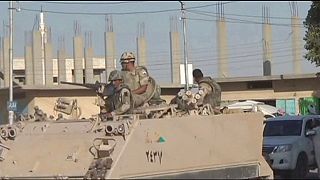 Egyptian security forces have come under attack in a number of locations in the Sinai Peninsula.
Authorities say 15 soldiers and two civilians have been killed and 11 more people injured in the raids on army checkpoints.
The ambushes took place on Egypt's border with Israel and the Gaza Strip.
Armed assaults against Egyptian troops are on the rise in the restive area following the 2013 military overthrow of Islamist President Mohammed Morsi.
Egyptian forces have been battling a faction linked to ISIL, known as Sinai Province.