"I hope I never return to a locked door": Pilot who foresaw Germanwings crash
Comments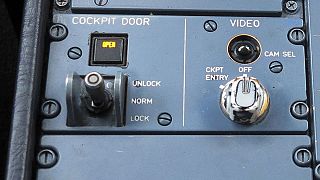 "I hope I never find myself in the situation where I go to the toilet and return to find a cockpit door that won't open."
The chilling words of a pilot writing two months before the fatal crash of Germanwings 4U9525, warning that the security measures designed to keep hijackers away from the contols of an aircraft could also be used against a plane's captain.
Jan Cocheret, a Dutch pilot with Emirates airlines, published his column in a specialist flight magazine to highlight the risk of a co-pilot taking over a commercial flight: the exact situation that appears to have come to pass in the moments before the Airbus 320 smashed into the French Alps, killing 150 people.
Prosecutors says they believe Andreas Lubitz, who had previously been assesssed as a suicide risk, took advantage of a toilet break by his captain to lock himself into the cockpit alone and steer the plane into the mountainside.
Faced with a heavily reinforced door, the captain could be heard on the on-board voice recorder desperately trying to break it down.
"Locked out of the cockpit a pilot would have no option but to sit with the passengers and wait and see what happens," Cocheret wrote at the beginning of the year.
"I seriously sometimes wonder who's sitting next to me."