'Positive signals' from Iran nuclear talks, says Kremlin
Comments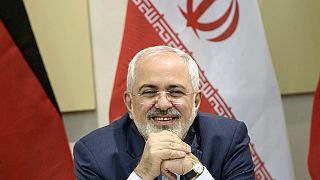 The Kremlin says there are "positive signals" coming out of talks over Tehran's nuclear programme, but that it is too early to speculate on the outcome.
Six world powers are going face to face with Iran in the Swiss city of Lausanne. It is a final push to break an impasse and agree
a final push to break an impasse and agree a preliminary accord ahead of a Tuesday night deadline.
Ministers want to stop Tehran having the capacity to develop a nuclear bomb.
The six powers are calling for more than a 10-year suspension of Iran's most sensitive nuclear work. Tehran, which denies it is trying to develop a nuclear weapons capability, demands – in exchange for limits on its atomic activities – a swift end to international sanctions that are crippling its economy.
While some issues being discussed in the negotiations have been resolved, there are several differences on which the two sides have been unable to reach agreement. Both Iran and the six have floated compromise proposals in an attempt to make an accord possible.
One sticking point concerns Iran's demand to continue with research into newer generations of advance centrifuges that can purify uranium faster and in greater quantities than the ones it currently operates for use in nuclear power plants or, if very highly enriched, in weapons.
Another question involves the speed of removing United Nations sanctions on Iran. A senior US official recently said that there were unresolved issues, but expected those would fall into place if the big sticking points could be worked out.
Euronews correspondent Reihaneh Mazaheri, who is in Lausanne, said: "In the sixth day of nuclear talks, Iran and the 5+1 foreign ministers are negotiating alongside the European Union's foreign policy chief. Today could be the most decisive since last November."