Major earthquake rocks Papua New Guinea
Comments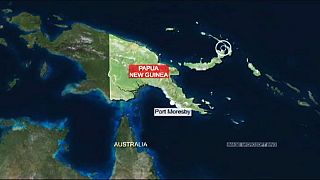 An earthquake measuring 7.5 has struck off the coast of Papua New Guinea triggering a tsunami warning.
The epicentre of the quake was near the town of Rabaul which has a population of 8,000 in the north east .
The Pacific Tsunami Warning Center in Hawaii issued an alert for Papua New Guinea and the nearby Solomon Islands.
Rabaul lies in the shadow of Mount Tavurvur, an active volcano which destroyed the town back in 1994 during a severe eruption.