Former Hewlett-Packard CEO has designs on the 2016 US presidential race
Comments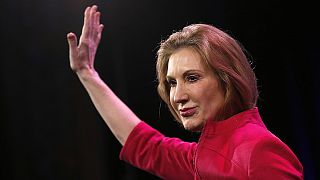 Former Hewlett-Packard CEO Carly Fiorina has given the biggest hint yet that she will run for the US presidency as a Republican candidate in 2016.
She has told an American TV network she will announce her plans in April or May when she has what she described as "the right support and financial resources in place".
Hillary Clinton is expected to be the front runner for the Democrat nomination although she has yet to announce her plans.