Mission succesful for high-flying Indian Space Research Organisation
Comments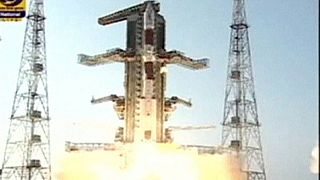 Mission successful: the Indian Space Research Organisation (ISRO) has put its fourth navigation satellite into orbit.
The IRNSS-1D is the latest in a series of seven satellites, which will put in place the Indian Regional Navigation Satellite System.
There are now four active satellites in orbit with the ability to transmit navigation signals, meaning the Navigation Satellite System is able to function.
Among other things, the IRNSS-1D will be used for terrestrial and marine navigation, vehicle tracking and disaster management.