Italian police bust fuel smuggling operation
Comments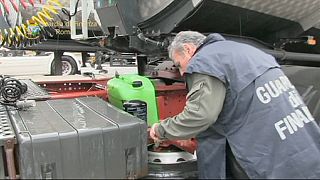 Italian investigators have uncovered a diesel smuggling network involving six European countries, authorities announced in Rome on Thursday.
The smuggling network involved Italy, Germany, the UK, Malta, Greece and the Czech Republic.
Police arrested eight Italians, and expected to recover 15 million euros in evaded taxes.
The diesel was adulterated to pass as lubricant oil, which is taxed at a far lower rate, and sold on the black market.
In order to conceal the product during transportation the diesel was put into plastic containers instead of certified metal tankers, creating a serious risk of fire.