Germanwings co-pilot hid illness from employers
Comments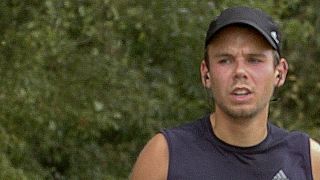 German prosecutors say they have found documents which show that Germanwings co-pilot Andreas Lubitz was signed off as unfit to work.
"Documents with medical contents were confiscated that point towards an existing illness and corresponding treatment by doctors," said the prosecutors' office in Duesseldorf, where the pilot lived and where the flight from Barcelona was heading.
"The fact there are sick notes saying he was unable to work, among other things, that were found torn up, which were recent and even from the day of the crime, support the assumption based on the preliminary examination that the deceased hid his illness from his employer and his professional colleagues," they said.
The prosecutors said that the documents were found in searches of Lubitz's homes in Duesseldorf and in the town of Montabaur in the state of Rhineland-Palatinate.
There was no suicide note and authorites made no mention of what illness he was suffering.