Ex-finance minister in Romania placed under house arrest
Comments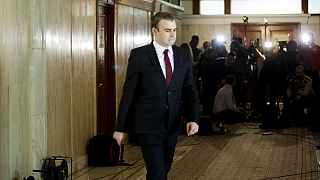 [Watch] A former finance minister in Romania has been placed under house arrest as part of a probe into claims of corruption.
MPs voted to allow the arrest of Darius Valcov two days ago.
But in a controversial move, parliament blocked the detention of another ex-minister, Dan Sova.
Both men deny any wrongdoing.