US issues terror alert against possible attacks in Kampala
Comments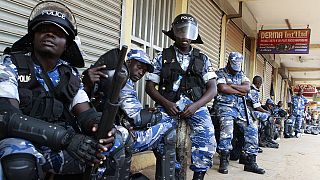 The United States has warned of possible terror attacks in the Ugandan capital Kampala.
The US embassy there issued the alert after receiving information that locations where Westerners frequent may be targeted.
In 2010 dozens were killed when Islamist group al Shabaab bombed sports bars where people were watching the football World Cup.
Uganda is one of the countries that contributes forces to an African Union peacekeeping mission fighting the militant group.