Netanyahu apologises to Israeli-Arabs over 'offensive' election rhetoric
Comments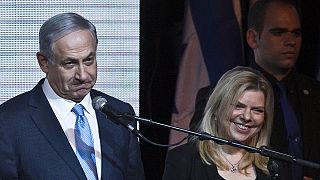 Israeli Prime Minister Benjamin Netanyahu has apologised to Israeli Arabs for election rhetoric that offended members of the community and drew international rebuke.
Netanyahu whose Likud Party won re-election last week met members of the Arab community and in particular retracted his warning that Arabs were 'voting in droves'.
However in the United States top Obama advisor Denis McDonough said Netanyahu's comments could not be ignored.
"After the election, the prime minister said that he had not changed his position, but many in Israel and the international community, such contradictory comments call into question his commitment to a two-state solution, as did his suggestion that construction of settlements has a strategic purpose of dividing Palestinian communities. We cannot pretend that these comments were never made."
Netanyahu's election success has rung alarm bells in Washington as he appears to have moved further to the right than before. Of most concern have been his remarks dismissing a two-state solution which has long been a cornerstone of US peacemaking efforts.