Angelina Jolie has both ovaries removed over cancer risk
Comments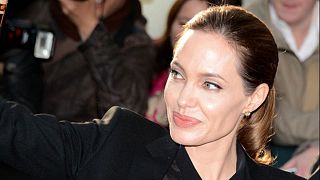 Angelina Jolie has had both of her ovaries removed over fears she was at risk of cancer.
In an opinion piece in the New York Times, she describes how she lost her mother, grandmother and aunt to cancer and had been planning the latest operation for some time.
The Hollywood actress had already undergone a double mastectomy in 2013 after finding she suffered from an increased risk of developing tumours.
A routine test which indicated possibile abnormalities prompted her to have her ovaries removed, she wrote.
"I know my children will never have to say, 'Mom died of ovarian cancer.'," Jolie wrote
Writing the piece will help inform the decisions of other women, she said in the article, explaining how she decided that the challenges of undergoing a forced menopause because of the operation was a price worth paying.
The actress, who made her name in the Tomb Raider films, has six children and is a humanitarian ambassador for the United Nations.
She announced in November than she plans to give up acting to focus on directing and her other work.