Both sides in Ukraine conflict accuse each other of breaking truce
Comments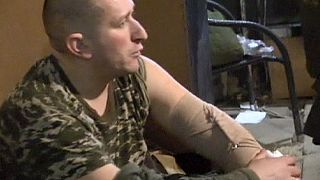 Both sides in the Ukraine conflict have accused each other of violating the ceasefire brokered in Minsk last month.
Two Ukrainian service men are said to have been killed in attacks by Russian backed rebels.
European monitors are also investing complaints from injured separatist rebels in a village near Donetsk that Kyiv forces have shelled the region numerous times in the last 24 hours.
Meanwhile officials in Washington have been discussing whether to send weapons to Ukraine's military to help them fight pro-Russian separatists who NATO says are armed and supported by Moscow.
At NATO's headquarters in Brussels, Air force General Philip Breedlove has said defensive weapons shouldn't be ruled out:
"The West should consider all of our tools in reply. Could it be destabilising? The answer is yes. Also, inaction could be destabilising (…) We continue to see disturbing elements of air defence, command and control, resupply, equipment coming across a completely porous border."
Russia and Ukraine have also argued publically over the next steps in implementing the Minsk peace deal with Kyiv pressing for elections under Ukrainian law to be held in regions where the rebels have set up "people's republics".