Ted Cruz to run for US president, says aide
Comments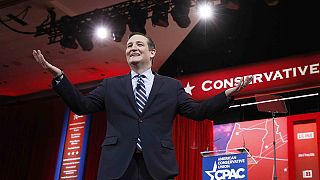 Republican Senator Ted Cruz from the US state of Texas is about to announce his plans to run for the American presidency, according to an aide, reported Reuters.
Cruz would be the first major figure to announce his candidacy for the 2016 election.
The 44-year-old has built a reputation as a stubborn advocate for conservative principals and is currently favoured by 8 percent of Republicans.
Former Florida Governor Jeb Bush, brother of George W. Bush, leads the polls at 21 percent.
Other potential Republican candidates are former Texas Governor Rick Perry and Wisconsin Governor Scott Walker.
Hillary Clinton is widely considered the Democratic campaign front-runner, although she has not officially declared her candidacy.
Clinton has come under pressure for using a private email address rather than a government one during her time as top US diplomat from 2009