Ten killed in police ambush in Mexico
Comments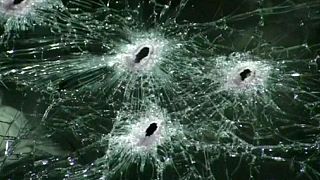 Ten people have been killed in a gunfight after suspected gang members ambushed a police convoy in western Mexico.
The attack, which happened in Ocotlan, in Jalisco state, is one of the deadliest on security forces since President Enrique Pena Nieto took office in December 2012.
Five members of the country's new militarised police died, along with three suspected gang members and two bystanders.
At least 10 vehicles took part in the attack on police, with assailants firing with high-powered rifles before being beaten back, according to the National Security Commission. Some of the attackers then fled.
More than 100,000 people have been killed in gang-related violence in Mexico over the past eight years.