Dutch media claims proof MH17 downed by BUK missile
Comments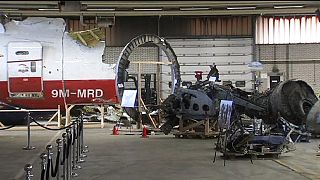 A metal fragment found at the crash site of Malaysia Airlines flight MH17 appears to match a BUK missile.
The new revelation from Dutch broadcaster RTL supports the theory that the plane was downed by pro-Russian rebels in eastern Ukraine.
As part of RTL's investigation international defence and forensics experts testing the shrapnel concluded that it matched the explosive charge of the Russian-made BUK anti-aircraft missile.
The Dutch safety board, which is also investigating the cause of the crash said that their probe was in full progress and focuses on many more sources than just the shrapnel.
The downing of MH17 was a turning point in the conflict in Ukraine. Kyiv and its Western supporters blamed the separatists, leading to stiffer sanctions against rebel leaders and Moscow.