Bardo survivors are cared for as Tunisia buries slain officer
Comments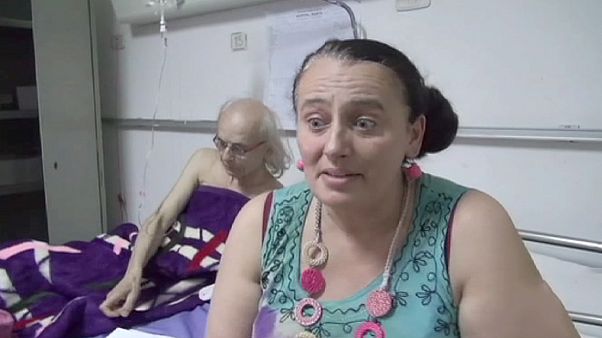 The funeral has been held for Aymen Morjan, the police officer who was killed in the Bardo National Museum of Tunisia attack. Colleagues and state officials mourned alongside his family. Interior Minister Najem Gharsalli embraced Morjan's mother.
At the blood-smeared scene of the killings, lie flowers.
People who survived the attack described grenade explosions, shooting they first mistook for fireworks, bullets being sprayed around to intimidate them, and direct firing.
A French patient said: "I saw a terrorist reach the end of a corridor, firing everywhere. As if by miracle, the people in front of me protected me, but it was bad for them, since they were hit. Here I am safe, while the person who was in front of me took a bullet in the head."
Then there was a Frenchman who faced an agonising choice, and then waited for hours not knowing the outcome.
"I did what I could. I had to choose between my son and my wife. I protected the boy… I placed myself over him. I couldn't do the same for her."
He discovered she was gravely wounded but was alive and being cared for.
The Bardo attack is also devastating to the country's tourism sector. Italy's Costa Cruises, which had passengers among the victims, has cancelled stops here. Other companies have taken similar action.