Serbia arrests Srebrenica massacre suspects
Comments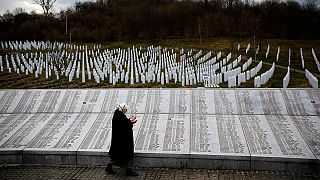 The Serbian authorities have arrested eight men suspected of taking part in the 1995 massacre at Srebrenica in Bosnia.
They were detained in various parts of Serbia and are accused of killing more than 1,000 Muslim Bosniaks.
The arrests are the first such detentions in Serbia linked to the massacre.
More than 8,000 men and boys were murdered after Srebrenica fell to the Bosnian Serbs, in Europe's worst atrocity since World War II.