Exit polls show Israel elections too close to call
Comments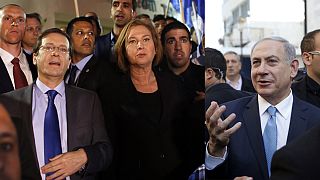 The Israeli elections are too close to call. One exit poll shows Netanyahu and Herzog tied while another gives the outgoing PM a one-point lead, while Joint List, a grouping of Arab parties comes in third.
Israel TV's Channel 1 puts Likud on 27 tied with Zionist Union, while Channel 2 puts Likud on 28 with Zionist Union on 27. Channel 10 also puts both parties with 27.
Founded in 2015, Joint List have burst onto the political scene and are vying for the third spot. The party consists of an alliance between Balad, Hadash, Ta'al and the United Arab List.
Final results are not expected until Wednesday morning.