Man told to pay damages to ex-girlfriend after publishing sex tape
Comments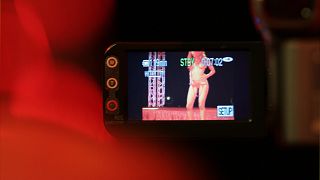 A man must pay his former girlfriend 8,300 euros after putting their porn film online without her knowledge, a court has ruled.
Sweden's Supreme Court told the man, 20, to pay damages for breach of privacy and psychological harm.
The case, the first of its kind in Sweden, saw the man publish the couple's film on two pornographic websites, reported AFP.
The movie, shot in October 2012, was taken down two weeks later.
Monday's compensation figure was less than the initial judgement, but more than that awarded on appeal.
The second judgement had provoked a controversy after seemingly minimising the impact of the psychological harm suffered.
Jönköping's Court of Appeal wrote: "Nevertheless, we must not ignore the fact that in significant circles of the population it has become, with time, more and more socially acceptable to be very open and extroverted about one's sexual habits."
Sweden's Supreme Court rejected this argument, according to AFP.
The affair was a "serious violation of the young woman's reputation (given that the film gave the false impression that she had wanted to put it at the disposition of other people and thus make pornography) and her private life," the supreme court said in a statement.