2 French police officers on trial over electrocution of 2 youths
Comments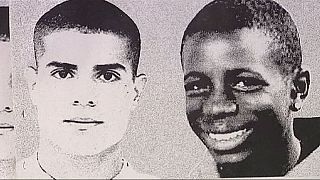 Two police officers have gone on trial in France over the deaths of two youths that detonated an explosion of violence nearly a decade ago.
Officers Sebastien Gaillemin and Stephanie Klein will face a court in Rennes on charges they failed to prevent the electrocution deaths of Bouna Traore, 15, and Zyed Benna, 17, after the pair hid from police in a high-voltage electricity transformer near their Clichy-sous-Bois housing project northeast of Paris.
Benna and Traore died in the fenced-off power facility on the afternoon of October 27, 2005 as police milled nearby. Their friend Muhittin Altun survived with severe burn injuries.
If found guilty of failing to help two boys, the officers could face a fine and up to five years in prison.