Throw another sheep on the oil spill
Comments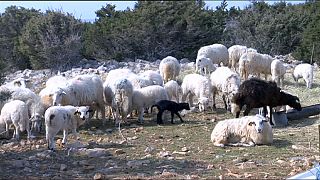 Shepherds on the Croatian island of Pag may be onto a good thing with the news scientists have identified the wool from their sheep as unique.
It can absorb elements 12 times its mass, and it is thought that, made into reusable balls, the wool could be used to clean up oil slicks.
On Pag the goats are kept for their cheese, so all this comes from a waste product that's often left to rot on the ground which kills the soil. Not baaaad!