Woman miscarries after boyfriend secretly gives her abortion pills
Comments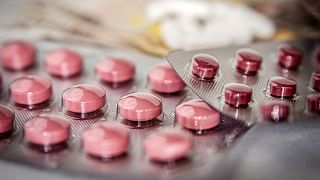 Prosecutors are seeking the strongest possible sentence for a Norwegian man who fed his ex-girlfriend abortion pills in a smoothie.
The 26-year-old pleaded guilty to serious bodily harm and terminating a pregnancy without the mother's consent.
"I had a bad conscience and felt remorse but thought it was the only way out," he told the court, according to Norway's state broadcaster NRK.
This was his second attempt at inducing a miscarriage. The first involved giving her abortion pills that he bought online while trying to pass them off as painkillers.
But his 20-year-old partner was wary of taking medication after having her first scan and seeing the developing foetus.
He purchased a second batch which he ground into a smoothie and fed to her. Within hours she was in pain and miscarried later in the evening.
The man, who already has a child from another relationship, was unhappy to hear he had another on the way after a one-night stand.
Tests later revealed that the miscarriage was caused by a high dose of abortion medication.
"I felt like a total shitbag when it dawned on me what I had done," he told the court.
Prosecutor Kaja Strandfjord wants a seven-year sentence for the offence. "He imported these substances. All of it was precisely and cynically planned," she reportedly told Norway's Adresseavisen.​