Battisti arrested in Brazil, may face deportation to France
Comments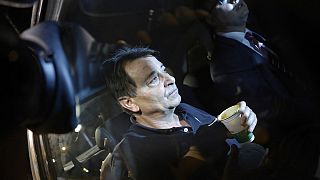 An Italian former leftist terrorist convicted in absentia for murder in Italy has been arrested in Brazil, and he may be deported to France, his last country of residence.
Cesare Battisti, who has always denied the murder charges, escaped from an Italian jail in 1981 and lived in France where he became a successful writer of crime fiction. He then fled to Brazil when it looked like France would deport him to Italy.
Last week a judge cancelled the visa given to him by President Lula on his last day of office, saying Battisti should not have been given residence in Brazil because he was a convicted criminal in his home country.
Brazil's legal system allows multiple appeals, so it is unclear if he will be deported any time soon. He was released seven hours after his arrest.