Jewels worth millions stolen in French motorway heist
Comments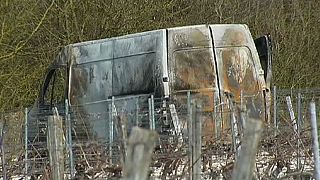 It was a daring robbery – and for thieves the reward was considerable.
Two high-security lorries transporting jewels worth millions of euros were relieved of their precious cargo by a gang of heavily armed, masked robbers in a spectacular heist at a toll booth on the A6 motorway in the Yonne area, halfway between Paris and Lyon.
French police are hunting up to 15 thieves involved in the commando-style operation just
after midnight on Tuesday.
No shots were fired and no-one was injured as the robbers made off with an estimated nine million euros worth of booty in what is thought to have been vehicles which were later found abandoned nearby.
Despite a massive police operation, as yet there is no sign of the robbers or the jewels, stolen as they were reportedly on their way to be sold in the eastern city of Besancon.