Ireland's government rushes to close drugs law legal loophole
Comments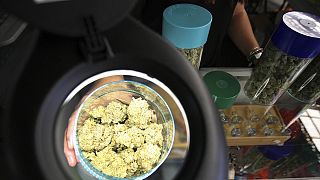 A loophole making drugs such as ecstasy and crystal meth temporarily legal in Ireland has caused much embarrassment to the government and a rush to pass emergency legislation to correct the error.
The anomaly arose when Ireland's court of Appeal on Tuesday struck down part of a 40-year-old law controlling various narcotics and psychoactive drugs because it ruled that procedures to add to the list were unconstitutional.
Ministers immediately sent out warnings not to take advantage of the legal lapse.
The Misuse of Drugs (Amendment) Bill has been passed at record speed through its various stages and was officially signed into law on Wednesday afternoon ready for the presidential signature.
When it came into force at midnight it meant that for nearly 36 hours takers of ecstasy and crystal meth will have been free from prosecution.
The situation dates back to a case in 2012 when a man was prosecuted for possession of methylethcathinone, a substance once stocked by shops selling "legal" or "herbal" highs.
The government had put the drug on its list of outlawed substances the previous year, along with dozens of others.
The man challenged his prosecution, arguing that the outlawing of the drug was unconstitutional, because lawmakers had not voted in support of it.
Ireland's Court of Appeal agreed and on Tuesday morning it ruled methylethcathinone was not illegal.
This meant more than scores of drugs covered by the same section of law also became legal, including ecstasy and crystal meth.
Laws relating to drugs with a longer history of use (or misuse) such as heroin, cocaine and cannabis were not affected.