Two Dutch ministers quit over drug compensation scandal
Comments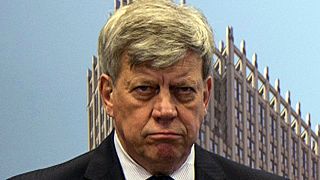 Two Dutch ministers have resigned over a compensation payment to a drug trafficker.
Justice Minister Ivo Opstelten and his Secretary of State Fred Teevan have quit after misleading parliament.
The ministers had claimed the drug lord had been paid less than he actually was for money wrongly confiscated by the state.
Although the payment made back in 2001 was embarrassing it was not illegal but both wrongly claimed details had been lost.
The two said the misinformation made their position untenable.
Their going weakens Prime Minister Mark Rutte's Liberal party in the run up to provincial elections later this month.