Hillary Clinton moves to defuse 'emailgate' scandal
Comments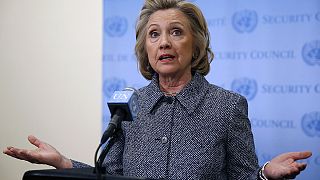 Hillary Clinton says she regrets using her private email account for government business during her time as US Secretary of State.
Clinton has been criticised because of concerns that she hid important facts about her time as America's top diplomat and also put her correspondence at a security risk.
"I opted for the convenience to use my personal email account, which was allowed by the State Department, because I thought that it would be easier to carry just one device for my work and for my personal emails instead of two. Looking back, it would have been better if I had simply used a second email account and carried a second phone, but at the time, this didn t seem like an issue," said Clinton.
The former first lady insisted she had done nothing wrong and had complied with all government regulations.
Republicans are continuing to question her transparency and ethics.
Clinton has already provided the State Department with all her mails and urged they be reviewed and released.
With her addressing the issue which has dominated US news channels there is speculation that she could be about to announce a possible bid for the 2016 Democratic nomination.
Retweet & Sign if you agree that Hillary must turn over her server: http://t.co/LwjdggW5UW It's not her call. pic.twitter.com/6MaRvG7JZ5

— Reince Priebus (@Reince) March 10, 2015
sorry, but i can't imagine anyone apart from desperate republicans caring too much about HillaryClinton</a> using 2 email accounts...</p>&mdash; moby Ⓥ (thelittleidiot) March 10, 2015