Disgraced Armstrong received preferential treatment by UCI chiefs - report
Comments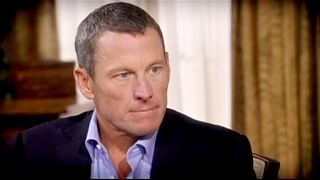 A report into doping by the Cycling Independent Reform Commission was published this week by the sport's governing body the UCI.
The 228-page report into doping and how cycling has been run was the result of a 13-month investigation.
The focus is unsurprisingly on disgraced Lance Armstrong, but according to the report the doping problems go far beyond the American.
The report cited numerous examples that prove Armstrong benefited from a preferential status afforded by the UCI leadership – notably from friend and former president Hein Verbruggen.
Along with Verbruggen – his successor Pat McQuaid also came under severe criticism for his leadership and his handling of Armstrong.
But both men, however, were cleared of allegations of corruption.
The commission interviewed some 174 people in the sport but no riders came forward to voluntarily admit an anti-doping rule violation.
Does cycling's code of silence "omerta" live on?
The people asked to cooperate with the investigation were under no obligation to participate – several people reportedly refused to be interviewed.
Despite the downfall of Armstrong – who was stripped of his seven Tour de France titles – the report suggests a culture of doping continues to exist and "a number" of riders "continue to cheat".
If they don't fancy admitting their misdemeanors to the UCI then maybe Oprah Winfrey can offer them a chance to do so on her show like she did with Armstrong.