French ex-minister under formal investigation in funding probe
Comments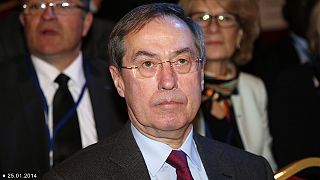 Former French Minister Claude Gueant has been placed under formal investigation over allegations the ex-Libyan leader Gaddafi helped finance Sarkozy's 2007 presidential campaign.
Investigators found a 500,000 euros payment in his account. His claim that it was from the sale of two 17th century paintings has been challenged by art dealers.
The accusations that Sarkozy's 2007 presidential bid were partly financed by Gaddafi emerged after the first round of voting in the 2012 election when the Mediapart website published a document detailing an arrangement to pay 50 million euros to the campaign. Sarkozy claims the document is a fake.