US: Helicopter crashes near hospital killing pilot
Comments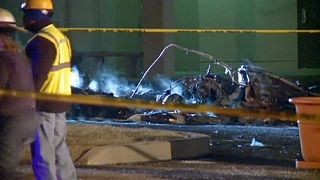 A pilot has been killed in a helicopter crash in the US state of Missouri.
It came down near St. Louis University Hospital, as it reportedly arrived to pick up a crew.
The pilot is believed to have been the only person on board.
Officials were seen inspecting the charred and smouldering wreckage. Witnesses said the crash sounded like an explosion.