CIA announces overhaul to respond to 'modern threats'
Comments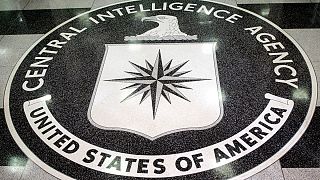 The CIA is making sweeping changes to how it operates, in the biggest shake-up in the intelligence agency's 70-year history.
The revamp will focus primarily on cybersecurity and digital espionage, Director John Brennan announced during a press briefing. This will take the form of a streamlining of digital strategy which is currently spread across the agency and the creation of a new Directorate of Digital Innovation'. This new directorate would have the same status within the agency as its other four directorates.
The overhaul comes amid scandals which have rocked the agency, over the use of torture as well as spying on the US Congress.
However, the plans appear to cover external threats more than internal problems, with the creation of ten new mission centres and re-assignment of thousands of spies. The new units or 'mission centres' are intended to focus on specific challenges or geographics areas.
Competition between agencies has led to intelligence hoarding and the re-organisation aims to increase the flow of information which previously fell through bureaucratic cracks. Under the current structure spies and analysts are kept separate.
It is not clear when the changes will be implemented but the re-organisation is likely to take several years.
The announcement was largely welcomed, although dissenting voices say it will create friction or that the reforms don't go far enough.