Tajik opposition leader shot dead in Turkey
Comments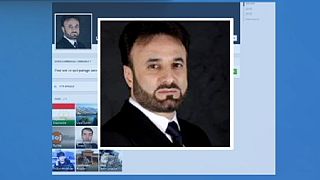 An outspoken critic of veteran Tajik President Imomali Rakhmon has been shot dead on a street in Istanbul.
It is reported that Umarali Kuvvatov, who headed up the "Group 24" opposition movement and had been living in exile in Turkey, was killed with a single shot to the head.
Anti-terrorism police are said to be among those investigating the 47-year-old's death.
Tajik President Rakhmon has governed the impoverished Central Asian republic for more than two decades.
Kuvvatov had accused him of rampant corruption and nepotism.
Turkey's Sabah newspaper said Kuvvatov and his family had fallen ill after eating dinner with a fellow Tajik, who has since been detained by police.
It said Kuvvatov had left his house to take his wife and children to hospital.
The paper quoted people close to Kuvvatov as saying he and his family may have been poisoned before he was shot dead.
It said the assailant was believed to be Tajik and had said a few words before opening fire.
A spokesman for the Tajik prosecutor-general's office said it had information about the killing, but gave no details.