Scandal in Pompeii: Former site commissioner has assets seized
Comments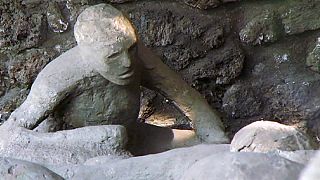 Financial police near Naples seized 5.77 million euros in assets from the former commissioner of the Pompeii archaeological site, ANSA news agency reports.
Marcello Fiori is suspected of awarding contracts for work's at the site's Teatro Grande, without releasing them for public competition.
The investigation is centred around the supply of equipment for the theatre's staging, which started in 2010.
The contracts for the works were allegedly rewarded without a tender and were beyond the remit of emergency powers given to the commissioner to protect the site.
Nine officials from the culture ministry and Campania region are also suspected of involvement.