Petraeus does deal and pleads guilty to avoid trial
Comments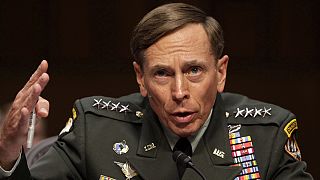 Former CIA chief and four-star general David Petraeus is to plead guilty to charges of mishandling classified information.
It's part of an investigation into whether he provided secret information to his mistress who was writing his biography at the time.
The plea means that Petraeus could avoid an embarrassing trial.
The charge carries a maximum sentence of one year in prison.
Petraeus quit as CIA director under President Barack Obama in November 2012 after his affair with Paula Broadwell came to light.
The retired four-star general had at one time been in charge of America's recent wars in Iraq and Afghanistan, and was once considered a contender for the Republican presidential ticket.