Elections could be delayed in Egypt over legal hitch
Comments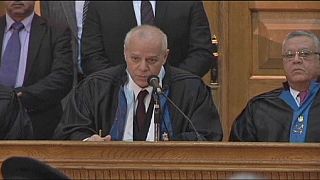 Authorities in Egypt are looking at a new timetable for long-awaited parliamentary elections due to begin on March the 22nd.
This after the country's Supreme Constitutional Court ruled that part of a law on electoral districts was unconstitutional.
The Egyptian President has ordered his government to change the disputed article within a month.
Analysts say the hitch looks set to delay the vote.
The holding of the elections is seen as a final step in a political roadmap announced by the army in July 2013.