Reports suggest ISIL beheading suspect 'Jihadi John' is London man
Comments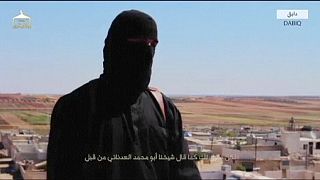 The 'Jihadi John' suspect who has been seen beheading prisoners in several ISIL videos has been named by the BBC as Mohammed Emwazi from London.
British police have not confirmed the claim. In a statement on Thursday (February 26) Commander Richard Walton of the Metropolitan Police Counter Terrorism Command said:
The Washington Post newspaper has made the same identification and reports Emwazi graduated with a degree in computer programming. It adds that Emwazi is thought to have travelled to Syria around 2012, before later joining ISIL.
'Jihadi John' features in several videos released by the Islamic State militant group. Masked, clad in black and carrying a knife, he can be heard speaking with a British accent in some of the videos. He appears to have carried out the beheadings of three Americans and two British nationals.
More to follow.