Danish human trafficking operation nets 92
Comments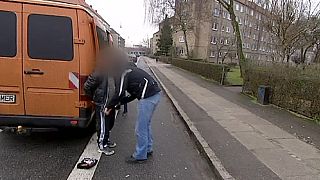 Ninety-two people have been arrested in Denmark on suspicion of human trafficking and fraud.
Reports say a major police operation took place on the islands of Zealand and Lolland-Falster
Those being held are mainly Romanian citizens along with a Danish lawyer and Danish accountant.
Ten people are accused of human trafficking and the others of fraud. It's understood the Romanians detained were victims of a human trafficking operation.