Deadly blasts hit Somali capital Mogadishu
Comments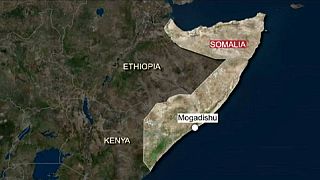 At least ten people have died and several MPs – including the Deputy Prime Minister and the Transport Minister – have been injured injured after a car bomb exploded outside a hotel in the Somali capital of Mogadishu.
Police officers quoted by Reuters news agency say attackers then stormed the building where ministers and legislators were inside.
Somalia's militant group Al-Shabaab has claimed responsibility for the attack.
More details to follow