Cyclones smash through northern Australia
Comments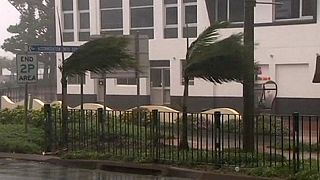 Two powerful cyclones have smashed into northern Australia.
Parts of Queensland and the Northern Territory were hit by damaging winds and heavy rain as Cyclones Marcia and Lam swept through.
In Queensland, authorities have ordered coastal residents to evacuate their homes as warnings suggest the storm could prove deadly.
Strong winds hit the town of Yeppoon, Australia, after Tropical Cyclone Marcia made landfall. #Photo by Shelly Allsop pic.twitter.com/QBW6nfLThz

— Agence France-Presse (@AFP) February 20, 2015
A cyclone of similar strength destroyed scores of homes in the state in 2011.
Winds of up to 200 kilometres per hour have put Marcia at a category four. Meanwhile further north, Cyclone Lam caused widespread damage to remote island communities, before hitting mainland Australia and being downgraded to a category 2 storm.
There are no current reports of casualties.