Blast rips through refinery in Los Angeles
Comments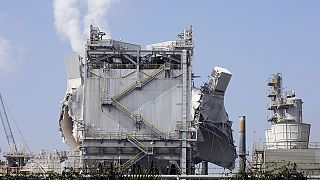 An explosion and fire has ripped through a gasoline processesing unit at an Exon Mobil refinery near Los Angeles.
Four workers were injured although not seriously .
A warning was issued to locals in the area to stay indoors with the windows shut due to smoke.
An investigations has been launched into cause of the incident.
The United Steelworkers union has ordered the walkout of 11 facilities including nine refineries after national negotiations recently broke down.
One of the central issues is said to have been employee safety.