Australia appeals for mercy for death row inmates Chan and Sukumaran
Comments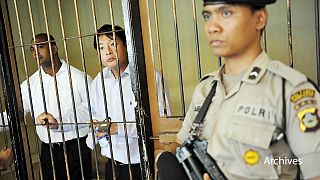 Australia is challenging Indonesia's rejection of a clemency appeal in the cases of two Australian nationals. Andrew Chan and Myuran Sukumaran along with seven others are on death row for trying to smuggle heroin from the resort island of Bali to Australia.
The legal challenge is due to be heard on Tuesday.
Australian senior consul Michael O'Connell is hopeful that the hearing will be successful.
"There are some very difficult issues that need to be litigated in that hearing, in particular there are some jurisdictional issues, but of course there are some substantial issues associated with the process by which Andrew and Myuran's application for clemency was refused," said O'Connell.
Hundreds of people in Melbourne have attended a vigil in support of the two Australians facing execution.
The country's prime minister Tony Abbot said Australia would feel "grievously let down" if the executions proceeded.
"Let's not forget that a few years ago when Indonesia was struck by the Indian Ocean tsunami, Australia sent a billion dollars worth of assistance," Abbot told reporters.
Indonesia resumed capital punishment in 2013 after a five-year gap.
Also facing execution in Indonesia for drugs offences are citizens of Brazil, France, Ghana, Indonesia, Nigeria and the Philippines.