French prosecutor asks for DSK acquittal in pimping trial
Comments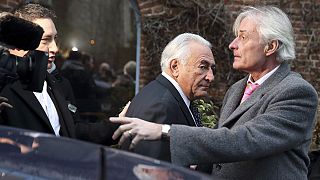 The prosecutor in the aggravated pimping trial of former IMF chief Dominique Strauss-Kahn has called for his acquittal. Strauss-Kahn and 13 other defendants claim their sex ring was simply a group of like-minded swingers and they did not know the women involved were prostitutes.
Investigating magistrates, who originally sent the case against Strauss-Kahn to trial over the objections of the same prosecutor, argued that the prominent Socialist was the instigator of parties involving prostitutes from 2008-2011 in Lille, Brussels, Paris and Washington.
The three week trial is due to finish on Friday but an immediate verdict is not expected.