Confectionery king and Nutella billionaire Michele Ferrero dies at 89
Comments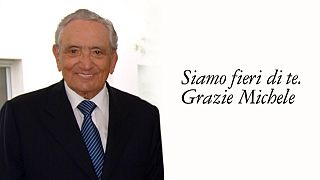 Michele Ferrero, Italy's richest man and the owner of a global chocolate and confectionery empire, has died aged 89.
He dreamt up a host of tasty goodies from Tic Tac sweets to Kinder eggs, not to mention the hugely popular Nutella chocolate-hazelnut spread.
The billionaire, who turned a provincial factory into what is widely seen as Italy's most valuable privately-owned company, died at home in Monaco after months of illness, the group said in a statement.
Italian President Sergio Mattarella said he was deeply touched by Ferrero's death, calling him a "born entrepreneur".