Sixteen dead in Mexico train-bus crash
Comments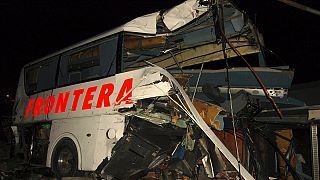 At least 16 people have died in a crash between a freight train and a packed bus in northern Mexico.
It happened on Friday evening at a level crossing in Anahuac near the border with the United States.
The bus was split in two by the oncoming train according to emergency officials.
Thirty people were injured and it is thought the death toll could rise.