Bolt says will hang up spikes after london 2017
Comments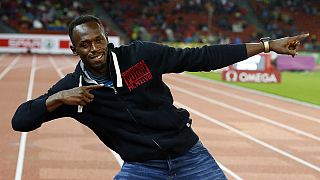 Jamaican sprinter Usain Bolt announced on Saturday he will retire after the 2017 World Championships in London.
The 28-year-old had initially been expected to retire after the 2016 Olympics in Rio but he told journalists sponsorship commitments dictated he will take part in the World Championships in London, where he won three Olympic gold medals three year ago.
Bolt will turn 30 on the last day of the Olympics in Rio and is seeking to become the first track and field athlete to win three straight gold medals in the 100-meter, 200-meter and 4×100 relay race.