Brazilians party on at Carnvial despite drought and economic concerns
Comments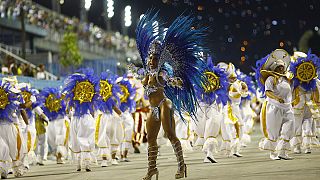 Brazil's annual Carnival celebrations have begun in earnest in Rio de Janeiro but the party risks being a little flat this year.
A slumping economy and widespread water shortages have forced authorities to call off festivities in several smaller cities; a drastic move in a country known for the lavish bashes that offer a last chance for excess before the solemn period of Lent.
But some say celebrating in the face of such problems will make this year's Carnival even more memorable.