Trial of Picasso's ex-electrician accused of stealing artworks opens in France
Comments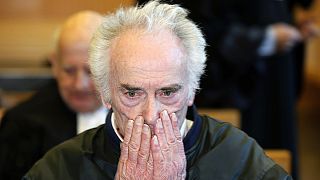 A French court has opened proceedings in the trial of Pablo Picasso's former electrician and his wife who stand accused of stealing 271 pieces of the artist's work.
Pierre and Danielle Le Guennec say they were given the cache worth 80 million euros, however, the Picasso estate say this is 'ridiculous' and are suing for illegal possession of the works.
If convicted they face up to five years in prison and a 375,000 euros fine.
The couple say they were gifted the pieces which remained in their garage until 2010 when they decided to get them authenticated, which led to the case against them.
Picasso's works have become the most stolen in history with more than 1,000 pieces registered as robbed, missing or disputed.