India: Japanese student says she was raped by 'tour guide'
Comments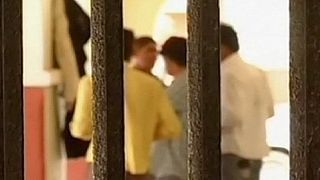 A Japanese student says she was raped by a man claiming to be a tour guide in India, prompting the latest police probe into sexual assaults in the country.
The 20-year-old met the man in the northern city of Jaipur according to authorities who say he suggested showing her around on a motorbike but later drove her to an isolated spot and attacked her.
She says he offered her food that could have been laced with drugs.
Last month police said another Japanese tourist was held for a month and repeatedly raped after being abducted at a Buddhist holy site in Bodh Gaya in neighbouring Bihar state.
Several men have been detained in connection with the alleged attack on the 22-year-old amid fears that women travelling alone in India are being targeted by an organised gang.
The latest reports are a sign that the problem of violence against women in India has yet to be resolved despite greater awareness since a fatal gang rape in Delhi in 2012.