Fannemel shines in Titisee-Neustadt
Comments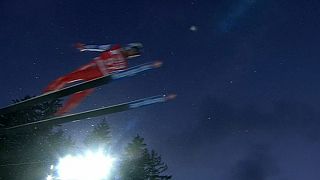 Norway's Anders Fannemel kept his composure to win a ski jump World Cup event in Titisee-Neustadt, Germany on Sunday.
The 23-year-old, who triumped in Nizhny Tagil in December, cleared 135.5 metres before producing the longest leap of the day.
Fannemel jumped 143.5 metres on his second attempt, which saw him secure an overall total points score of 285.2, enough to edge out Kamil Stoch while Roman Koudelka completed the podium.
Stefan Kraft finished fifth and still leads the overall standings ahead of Peter Prevc. Koudelka is currently lying in third place.